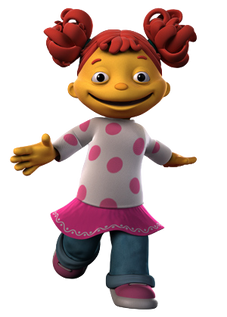 Gabriela Ramirez is a cringey ripoff of Gabriella Espinosa. She could never get a boyfriend as cool as Gabriella's. Gabriella Espinosa is the superior one here and way better than this monstrosity called Gabriella Ramirez.
GABRIELLA IS SINGLE 4LIFE
Appearance
Gabriella Ramirez is yellow-skinned, ripping off Big City Greens. She has red hair like Nancy Green and it is styled into pigtails. She wears a pink-and-white polka dot sweater, a pink skirt over her blue jeans and pink sneakers.